FALL IN CANNON BEACH AND SEASIDE, OREGON
September 10, 2019
Category: Outdoor Adventure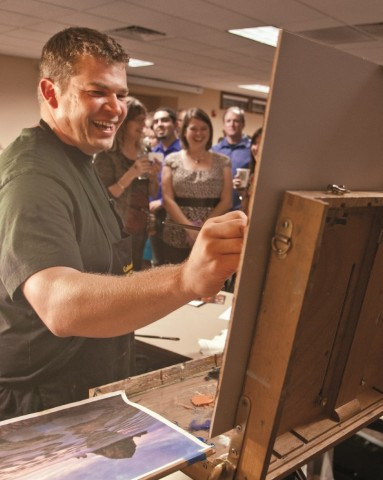 Just because the rain has started, school is in session and soccer games are in full force doesn't mean that we all have to go back to early bedtimes and that we have to stop adventuring and exploring. What do you love about fall? I love the arts events in Cannon Beach. I love warming up by the fireplace, storm watching, walking on fallen leaves and eating pumpkin muffins.
Find more to love on your next fall trip!
Below are some events to give you inspiration while planning your fall trip to Cannon Beach or Seaside, Oregon.
Annual Fall Festival: September 28th at the Cannon Beach Library. Enjoy baked goods, homemade artisan and craft items for sale all day Saturday. Come for your chance to enter to win a gift certificate drawing for local dining and merchants.
Cannon Beach Dog Show on the Beach: October 19th. The competition at the annual Dog Show on the Beach is all friendly and awards are given in categories ranging from the talent-centric 'doggy dash' and 'best trick' to the slightly more entertaining 'best costume' and 'owner lookalike.'
Seaside Sashay Square Dance Festival: October 25th and October 26th. Participate in the festival, or enjoy watching it. Also on Saturday, enjoy the Passport Promenade and Craft Fair.
Stormy Weather Arts Festival: November 1st-3rd in Cannon Beach. The Stormy Weather Arts Festival weekend is filled with art gallery events, receptions and special guest artists. On Friday evening and all day Saturday, visitors can wander from gallery to gallery enjoying a variety of receptions and artist demonstrations and catch free live music performances with regional musicians at indoor and outdoor venues throughout the town as they go. Remember to buy your tickets!
Downtown Fall Wine Walk: November 9th. Enjoy tastings from over 20 Oregon and Washington Wineries and get acquainted with downtown businesses as they provide complimentary appetizers for you to enjoy with your Wine.