This boutique hotel is not a standard, cookie-cutter hotel. All rooms and common spaces are unique. Guests can enjoy a historic, charming atmosphere with modern amenities. Our friendly staff and lovely rooms keep guests coming back again and again!
History of Gilbert Inn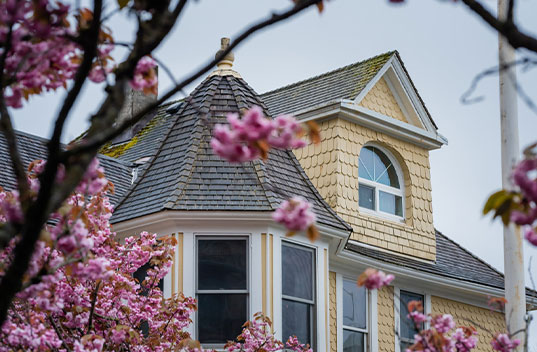 The Story of Gilbert Inn
Read how this beautifully charming hotel was built, which still reflects its aesthetic from the early 20th century!
Read More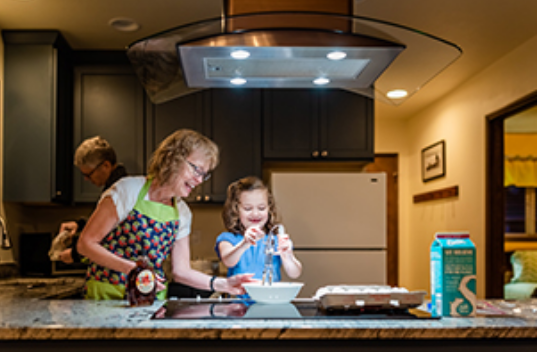 Contributions of Alexandre Gilbert in Seaside, Oregon
Learn about Mayor Gilbert, one of Seaside's founding fathers, who played many roles in his life and contributed to Seaside.
Read More
Our Uniquely Charming Rooms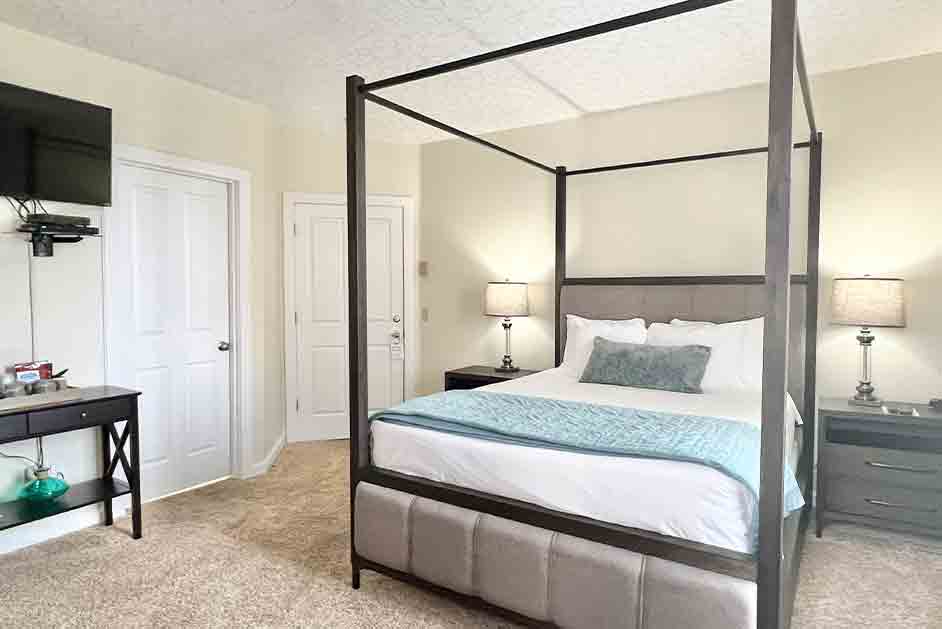 KIMBERLY'S ROOM
This ocean and garden view room is spacious and has a queen-sized bed, perfect for a romantic getaway.
Read More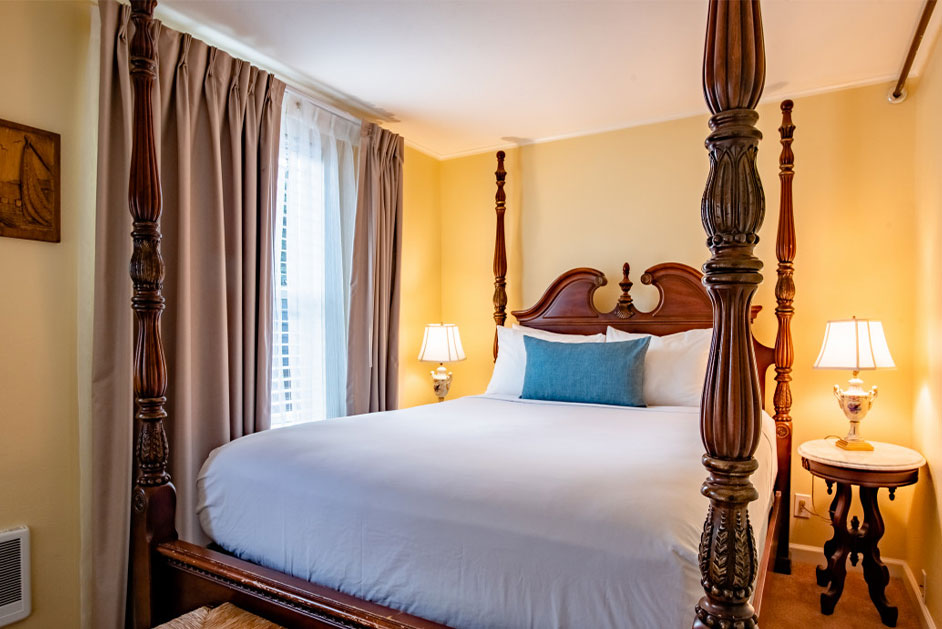 MARTHE ROOM
This centrally located suite can accommodate 4 persons, perfect for families. Feel comfortable with our in-room amenities like a refrigerator, snack kitchen, and microwave.
Read More
What Our Guests Say
Wonderful Stay!
"We had the perfect stay. The view out of the back window was amazing! Check-in was easy and even included welcome gifts for our pups. The house had everything we needed, including direct access to the beach. We would recommend this property to anyone and would definitely stay here again."
Convenient.
"Great cottages with full kitchen and bath. Good location. Clean and well taken care of. Walking distance to Haystack Rock and downtown for lunch or dinner. Nice to stay in a cabin/cottage for a change and have the whole thing to yourself."
Lovely inn with everything you need
"Fantastic, super close to the beach and within walking distance of a bunch of shops. The value for the price is outstanding- we were blown away by the amenities in our room (a kitchen, fireplace, sofa, large bathtub, and deck). We also appreciated the little details like a DVD collection and tea. Thank you to Alfredo and the rest of the staff for taking such good care of the inn and its guests :)"
Previous
Next
Our Location
Get Direction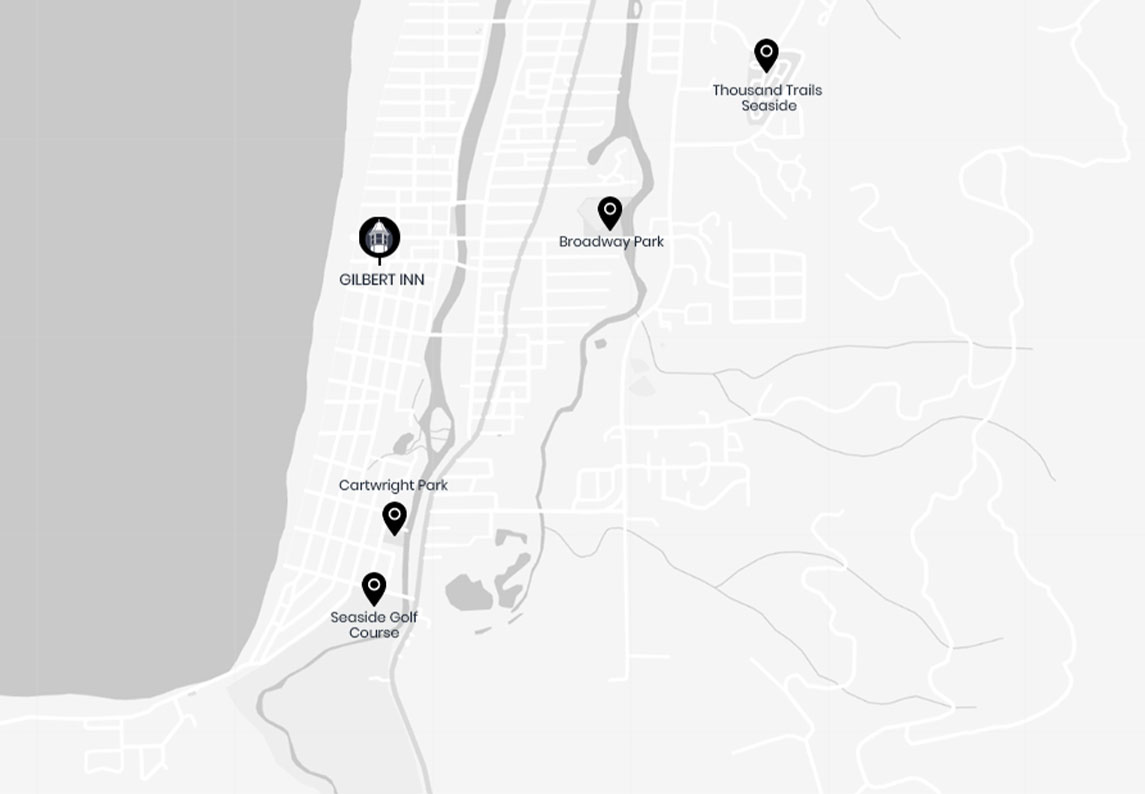 Address :
341 Beach Drive
Seaside, Oregon 97138 USA
1.5 hour drive from Portland, Oregon
3.5 hour drive from Seattle, Washington
2.5 miles South of Gearhart, Oregon